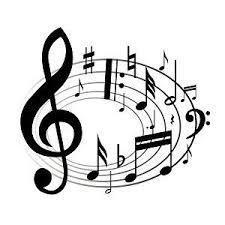 Band and Choir Regional Solo and Ensmble
Kayla Ingalls
Thursday, April 11, 2019
Congratulations to the following students for getting a 1 rating at Regional Solo and Ensemble to qualify for State Solo and Ensemble. State Solo and Ensemble will be at Southeast-Saline High School on Saturday, April 27th.
For band, the following students received 1 ratings:
Percussion ensemble (Josh Richardson, Elizabeth Luppen, Garrett Drey, Jacob Harries, Mason Foley, Thomas Glore, Mackenzie Schotte, Grace Shroller, and Ryan Stade)
Trumpet Trio (Grace Lauer, Macy Roever, and Megan Kirkland)
Brass Ensemble (Megan Kirkland, Grace Lauer, Macy Roever, Alicia Housley, Anna Cohorst, Autumn Schramm, Nikki Enos, and Michael Largen)
Raudy Latta (Baritone)
Megan Kirkland (Trumpet)
McKenna Minneman (Bassoon)
Ross Latta (Baritone)
Harlie Slupianek (Flute)
Jacy Butler (French Horn)
Elizabeth Luppen (Marimba)
The following choir students received a 1 rating:
Jacy Butler (Lullaby & Ye Banks and Braes)
Michael Sanchez Jr. (Farewell, My Own True Love & Cockles and Mussels)
Congratulations to the students listed above!