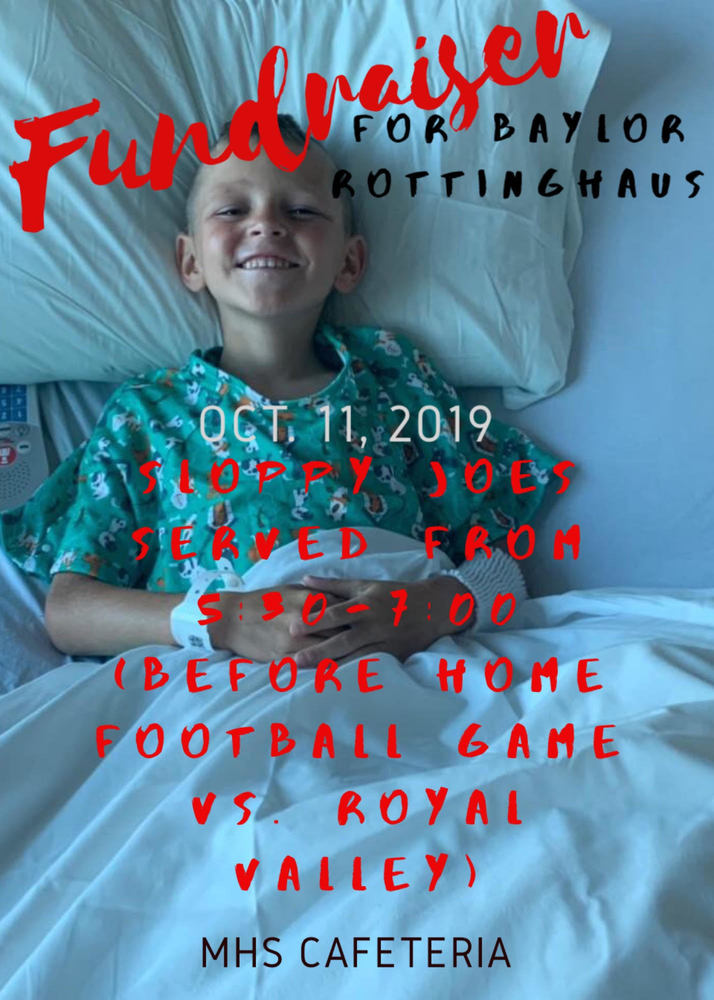 Baylor Rottinghaus Sloppy Joe Fundraiser
MES
Tuesday, October 08, 2019
Don't forget there will be a "Sloppy Joe" fundraiser for MES student, Baylor Rottinghaus, on Friday, October 11th from 5:30-7:00 pm in the Marysville Jr/Sr Cafeteria before the home football game vs. Royal Valley.
The free-will donation dinner will include sloppy joes, baked beans, potato chips, cookies and a drink.
Please bring your family and enjoy dinner before the game!