Tri-M Induction
Kayla Ingalls
Friday, November 09, 2018
On Tuesday, November 7, students from band and choir were inducted into the Tri-M Music Honor Society. Tri-M stands for Modern Music Masters. Students are chosen based off their character, scholarship, and their involvement above and beyond in either band or choir. MHS currently has twenty-five students in Tri-M.
Nine students were inducted on Tuesday. Congratulations to Jacy Butler, Jacob Haefele, Alicia Housley, McKenna Minneman, Macy Roever, Mikayla Sanchez, Mackenzie Schotte, Grace Schroller, and Kristen Volle!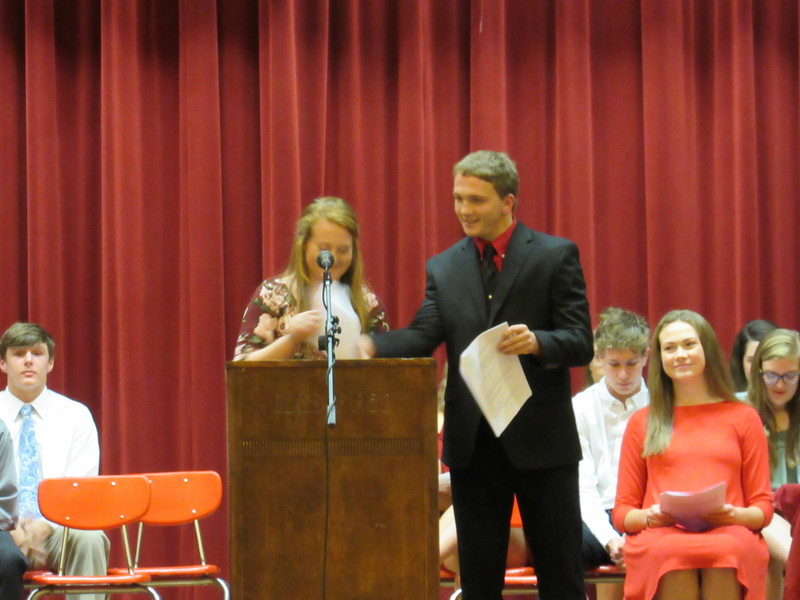 Pictured above: Megan Kirkland and Rowdy Latta.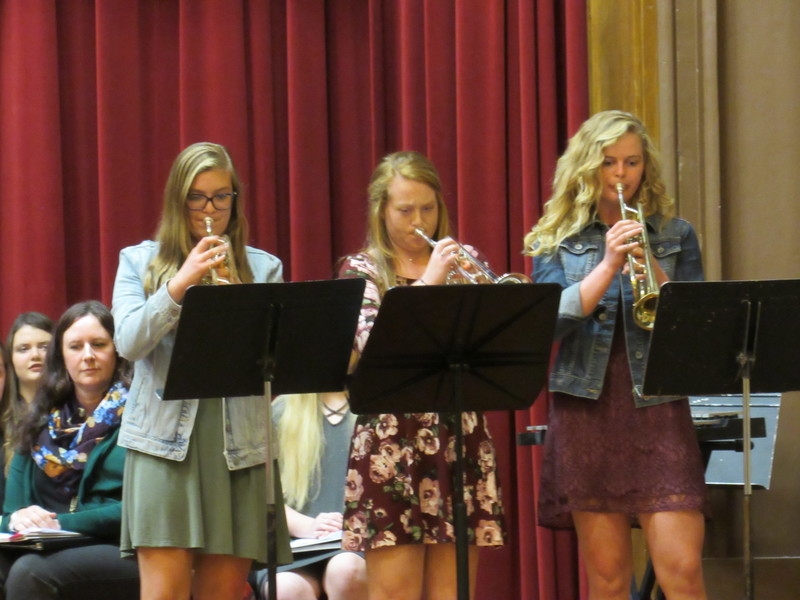 Pictured above: Alicia Housley, Megan Kirkland and Macy Roever.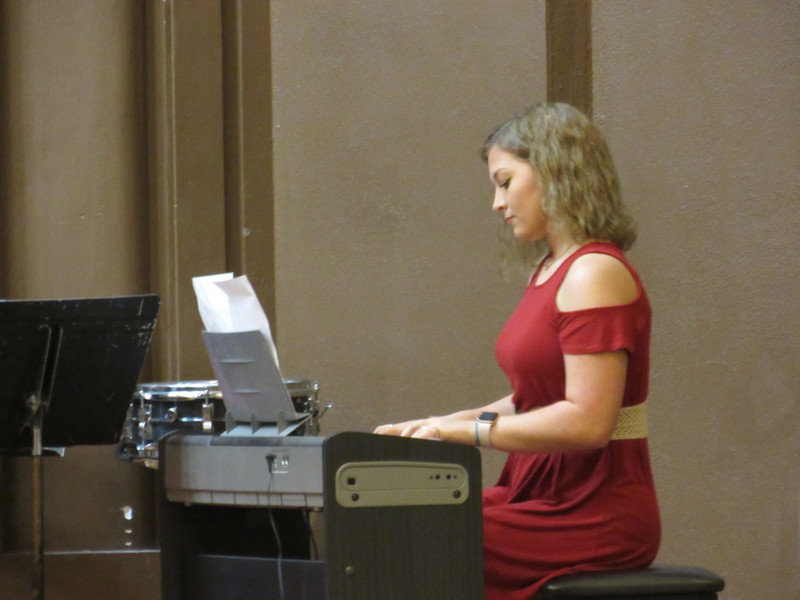 Pictured above: Jacy Butler.
Article by: Kayla Ingalls, MHS Web Design class