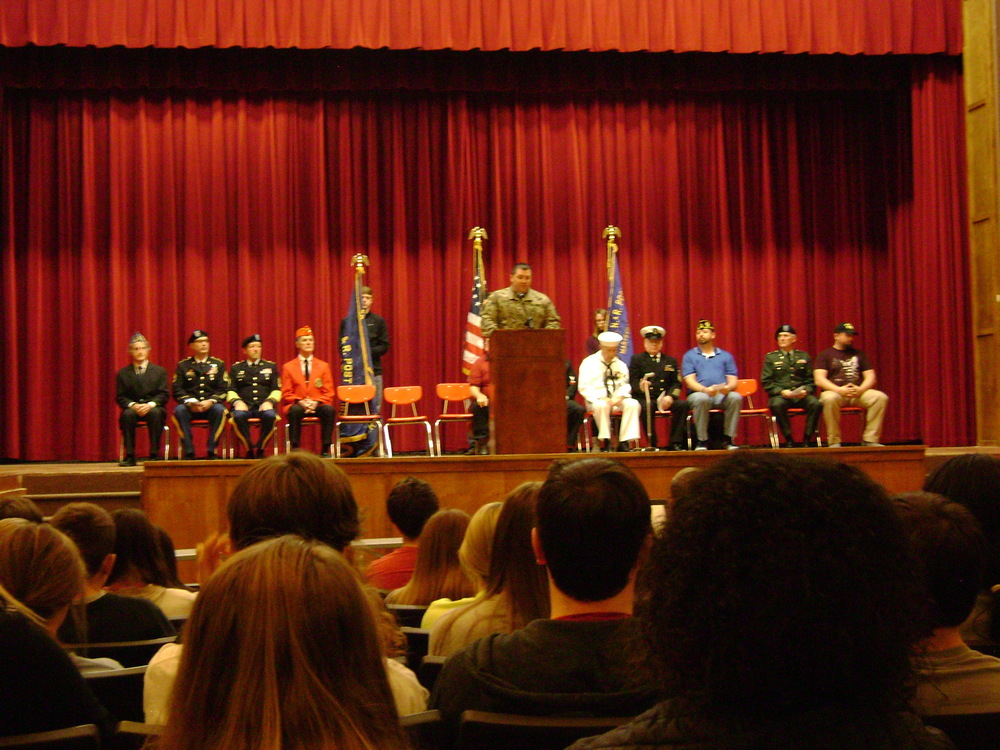 Veteran's Day Program
Zachary Perring
Tuesday, November 13, 2018
The Student Body of the Marysville Junior/Senior High School attended the Veteran's Day Program on November 12, 2018 in the Marysville High School auditorium. The band lead by Jamie Minneman played the National Anthem, and the choir lead by Rachel Massoth sang respective songs for each branch of the military service. Alex White, Derek Roever and Elise Rose presented the colors, R.J. O'Donnell was the guest speaker, David Ohlde spoke about the Memorial at the Legion, Dennis Rockwell announced the Veteran's branch of service, and Megan Kirkland and Grace Lauer played "Taps" and "Echo." There was a reception following the service program for the veteran's in the library.
David Ohlde addressing the crowd.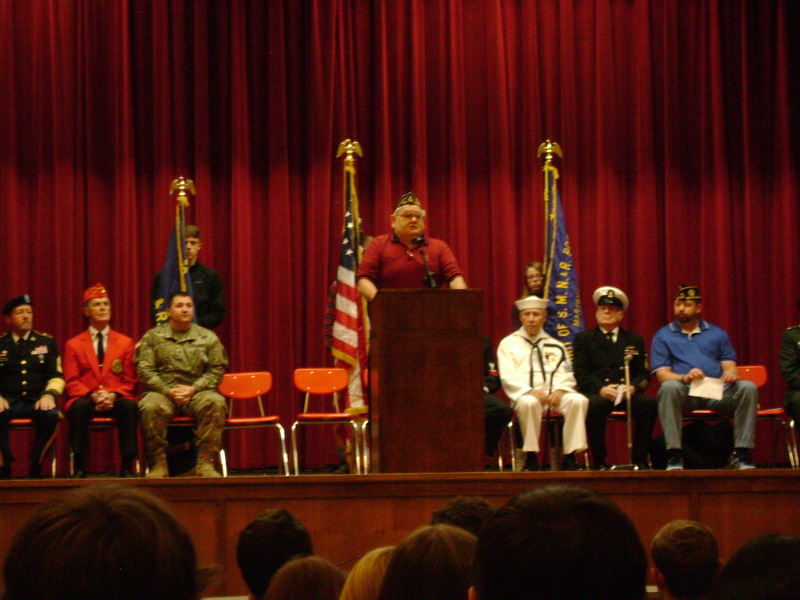 Dennis Rockwell announcing the veteran's and their branch of service.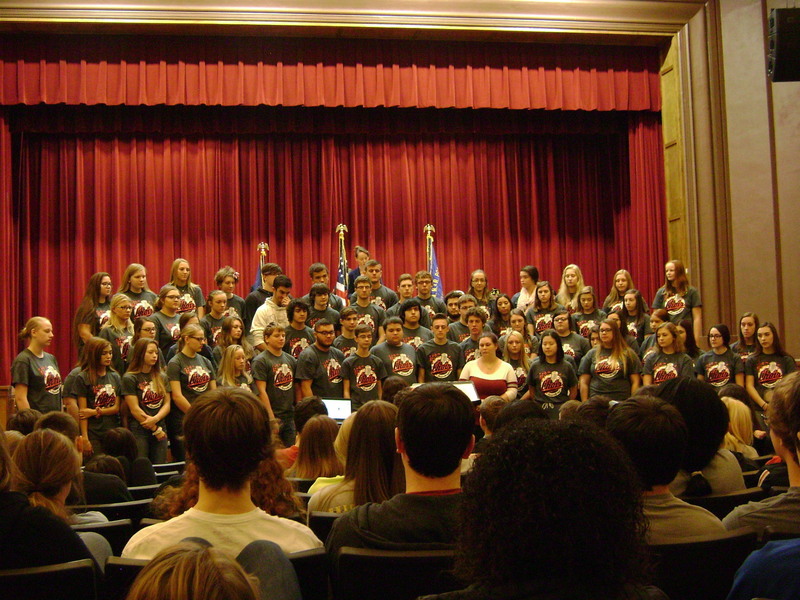 Marysville High School Choir
Article By: Zachary Perring, MHS Web Page Design Class