FFA Speech and Interview contest
Kayla Ingalls
Monday, January 28, 2019
On Wednesday, January 16, the Marysville FFA (Future Farmers of America) chapter hosted and competed along with 15 other schools in an interview contest. The students had to create a resume and recite the FFA Creed.
Schools placing in the top 10 are:
Jackson Heights

Holton

Frankfort

Sabetha

Mclouth

Pleasant Ridge

Valley Heights

St. Mary

Hiawatha

Jeff West
Marysville placed 11th.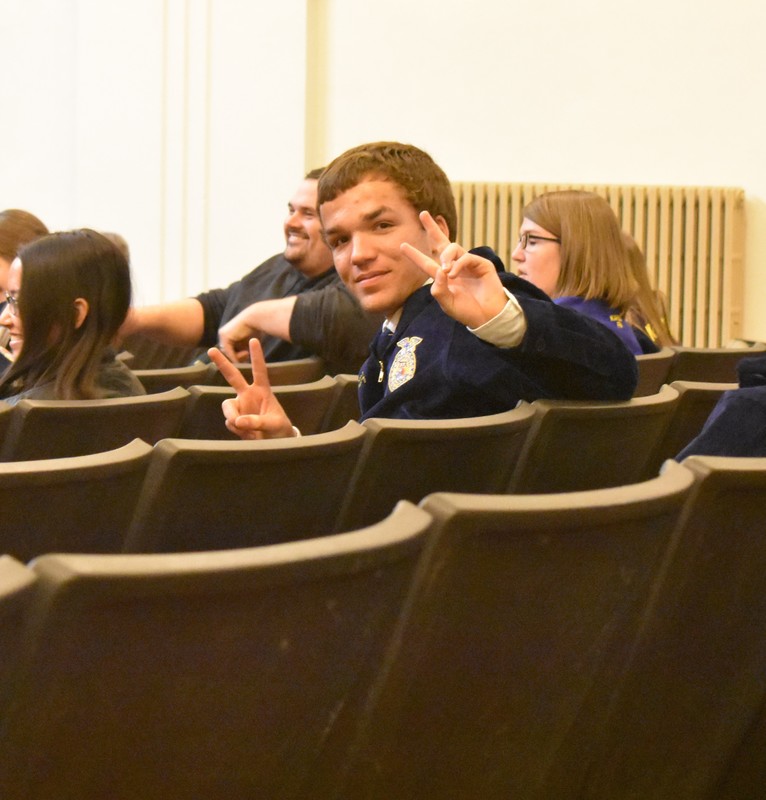 The students that competed from Marysville are, Angela Prebyl, Anna Cohorst, Chloe Voet, Beau Wassenberg, Jodee Borgerding, and Mackenzie Schotte.
Article By: MHS Web Design Class, Kayla Ingalls