Josh Richardson ~ Activity/Club Student Spotlight
Kayla Ingalls
Wednesday, February 13, 2019
Josh Richardson was chosen for the Activity/Club Student of the week. He was chosen by Mr. Brandon Wagner for the Robotics Club. He is a Team Captain. The robotics club works throughout the year to build a robot that is competition ready. They have a competition on February 16 at Hillsboro High School. Josh's favorite thing about the club is getting to hang out with his friends and build the robot.
Josh is a senior at Marysville High School. He is involved in Band, Tri-M and Choir.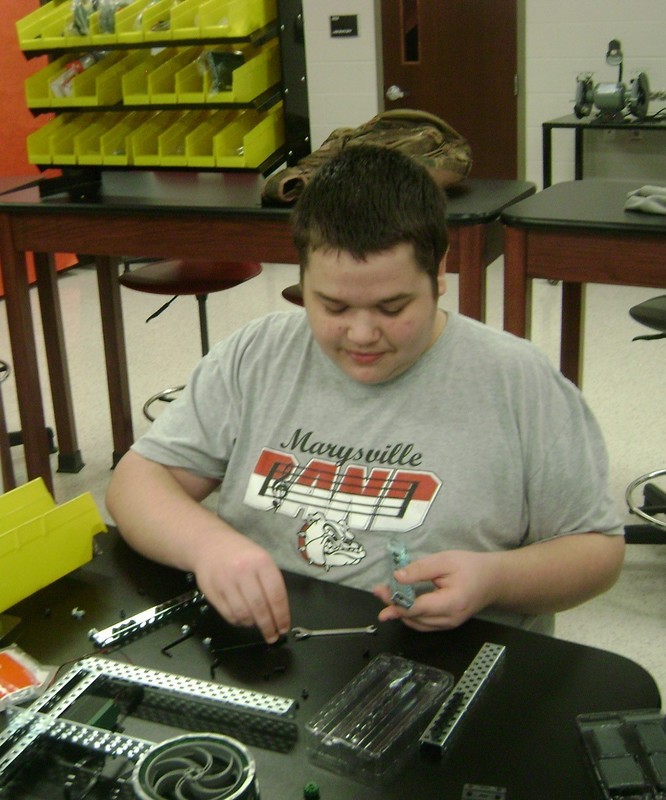 Josh is working on a robot.
Article By: Kayla Ingalls, MHS Web Design Class