EDIT MAIN
Meet the special services staff
Caroline Green, Director of Special Education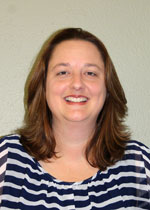 Caroline is originally from Fort Scott, Kansas and attended Fort Scott High School. She received her BS from Georgia Southern University in 2005, her MS from Waldon University in 2011, and her Ed.S. from Webster University in 2014. Before coming to Marysville, she was a special education teacher at Worland, Wyoming. Caroline is married to Steve, and has two boys named Zack and Bradley who will be attending MJSHS.
Deb Hawkinson, School Psychologist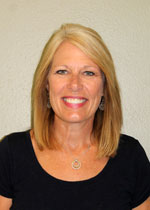 Deb is originally from Hoople, North Dakota and attended Valley High School. She received her BS from Moorhead State University in 1989, and her MS/Ed.S. from Minot State University in 2001. Before working for USD #364, Deb was the school psychologist for the Learning Cooperative of NorthCentral Kansas. She is married to Curtis and has two children. Lauren is attending North Dakota State University and Connor is atttending MJSHS.
Cathy Yager, Secretary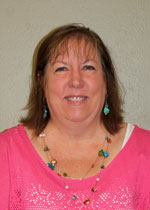 Cathy is 1976 graduate of Marysville High School. She has worked for the USD #364 school district since 1992. Cathy is married to Steve, who is retired from the Union Pacific Railroad. They have three children, Mindy Whiting,and Brian Yager, both of Overland Park and Becky Heuer, Marysville. They are proud grandparents to five grandchildren, Owen Whiting, Emma and Ethan Yager, and Easton and Carter Heuer.
1011 Walnut
Marysville, KS 66508
P - (785) 562-2943
F - (785) 562-5215