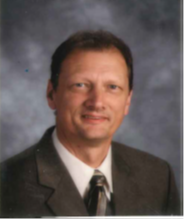 Michael Couch earned his bachelor's degree from Oklahoma
Christian University where he majored in elementary education.
He taught at Liberty Middle School in Pratt, Kansas, for 10 years.
His master's degree was completed through Northwestern
Oklahoma State University where he earned his degree in school
administration. With that degree, Mr. Couch served as principal
for 14 years in multiple school districts moving to more
responsibility with each new position. He has served as principal
at Fowler Elementary, Sedgwick K-8, Belle Plaine Middle School,
and Liberty Middle School in Pratt, Kansas. For the past nine
years, Mr. Couch has enjoyed serving as a public school
superintendent. His superintendent career began in Haviland,
Kansas, where he served for two years. He is currently serving
as the Republic County Schools Superintendent and is in his
seventh year there.