Congratulations to the 2018-19 Marysville Wrestling team and coaches! Your hard work and dedication showed at the state tournament.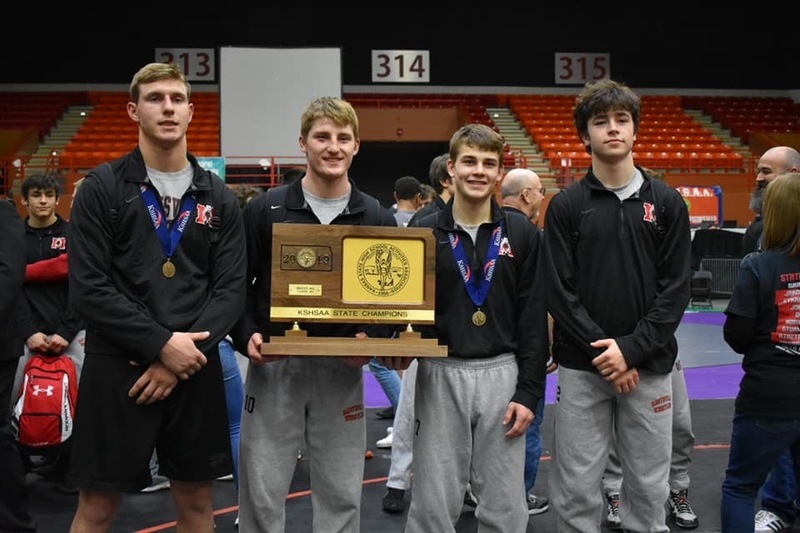 Senior wrestlers, Matt Lindhorst, Derek Roever, Ethan Crownover, and Jakob Snellings.
Coach Fred has taught for 11 years. He coached wrestling for four years in college and has coached high school wrestling since he graduated college. He also coaches JH football and JH wrestling. He started coaching because of his love for the sport and all the lessons it can teach young kids. It teaches young people to set goals, to work exceptionally hard, to be tough and understand sacrifice. If you aspire to be a wrestler, focus on the process of learning the sport instead of the outcomes of victories and losses. Set high goals and develop a plan to accomplish them.
One word that describes this year's team is toughness. They dealt with a lot of adversity with injuries, illness and weather but they were still able to compete at a very high level. This team is an incredible group of young people and it was so fun for Coach Fred to work with them and watch them come together as a team and accomplish greatness.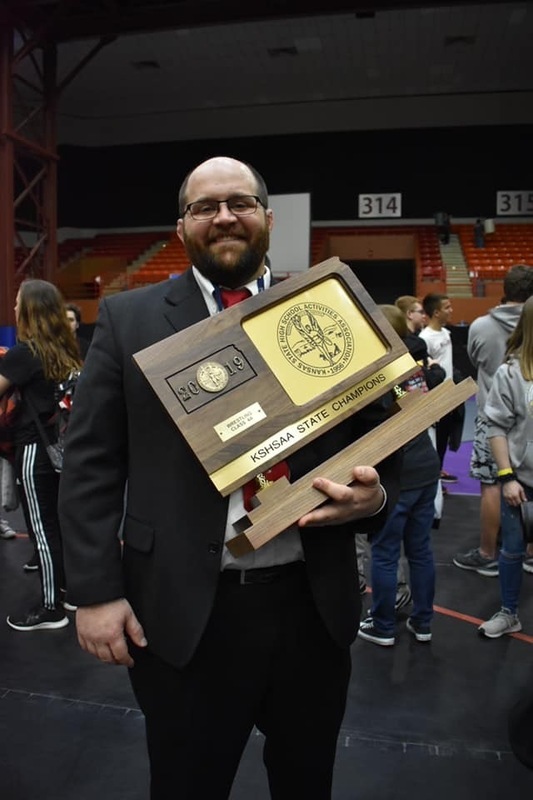 Coach Fred with the State Championship Plaque!
2019 State Team
120: Isaac Novotny, 5th
126: Ethan Crownover, 4th
132: Jakob Snellings
138: Jonny Crome, 4th
145: Joey Bockin
152: Derek Roever
160: Noah Ackerman, 5th
170: Storm Slupianek, 2nd
182: Matt Lindhorst, 6th
195: Garron Champoux, 2nd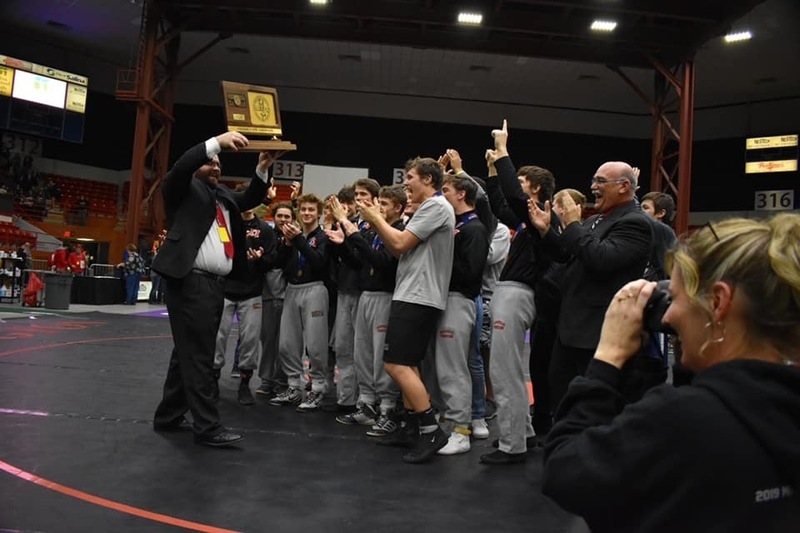 Congratulations on your team State Championship and to your individual placers!
Thank you Jami Rose for the pictures!
Article by: MaKenna Scheele, MHS Web Design Class