On February 27th the freshman physical education classes were given CPR lessons. Mrs. Huerter taught them all they need to know. They learned all about the correct way to do compressions and how to use an AED unit. They watched instructional videos and then practiced on manikins.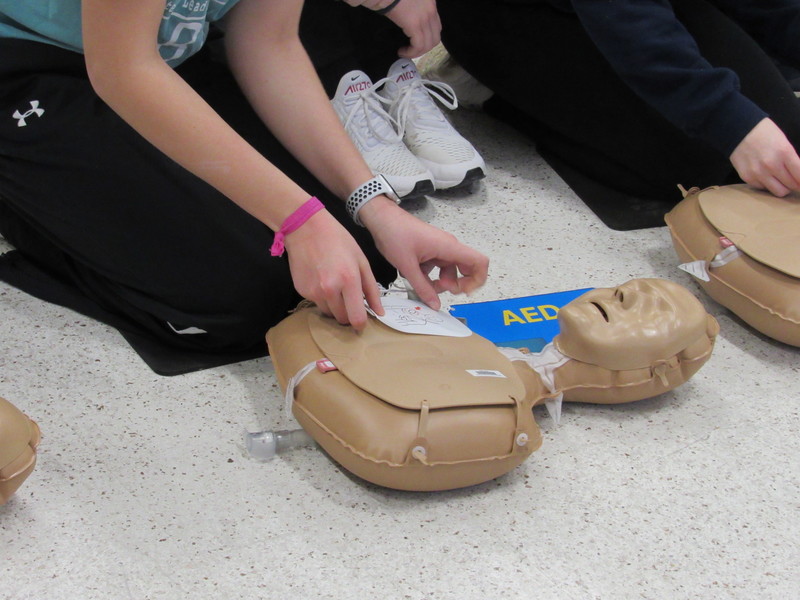 Madison Ronnebaum applying an AED pad.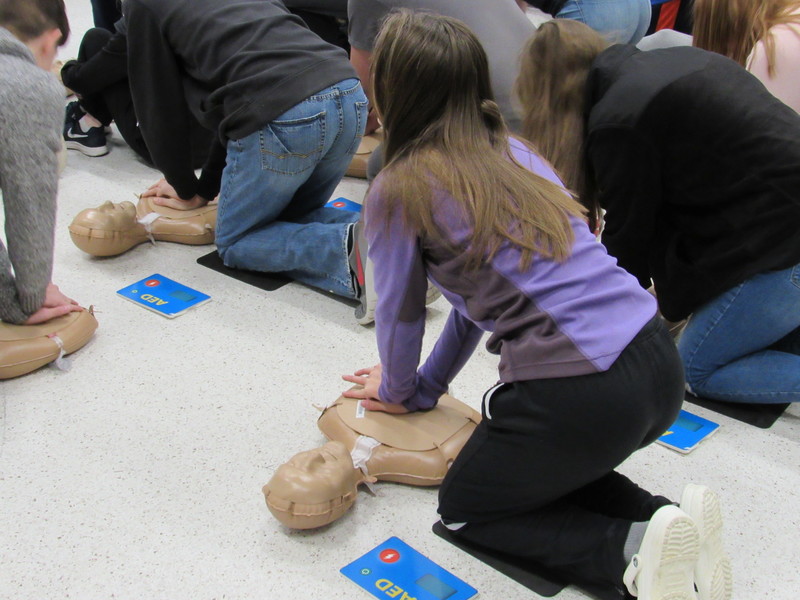 McKenna Minneman giving compressions
Thank you to Mrs. Huerter for teaching the freshman class everything about CPR.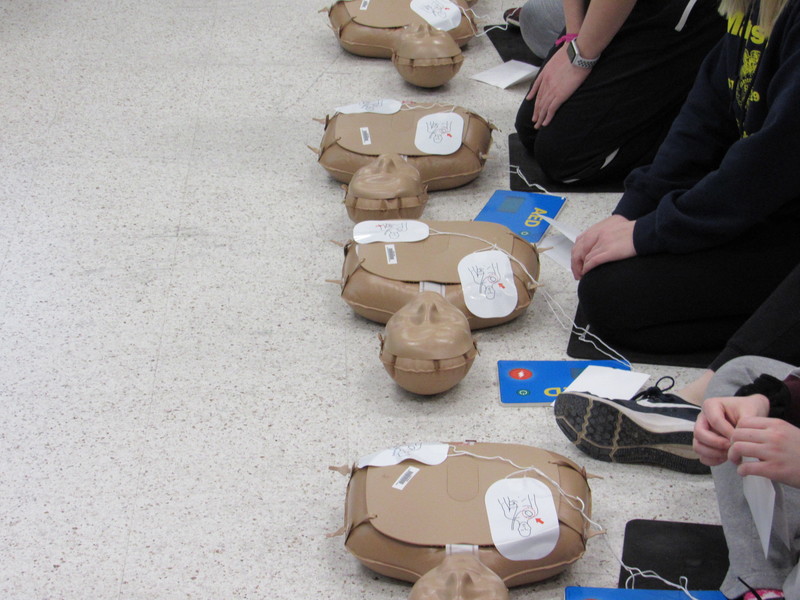 Article and Pictures By: MaKenna Scheele, Kayla Ingalls, and Zach Perring, MHS Web Design Class