Mrs. Anderson's and Mr. Friedrich's Photography classes took a field trip to Kansas State University in Manhattan, Kansas. They visited the Beach Museum and got to see the Pete Souza and Gordon Parks exhibits, they toured the school of journalism in Kedzie Hall, and the K-State student run radio station. When asked what the students thought of the day, we recorded the following comments:
-Senior, Paige Oller said, "it was something I had not been exposed to before and it opened my eyes to a different side of photography."
-Junior, Koby Schroeder said, "it was very informational and it showed how much photography has advanced in the digital age. The Pete Souza exhibit was interesting. I enjoyed the tour of the school of journalism; it was interesting to learn all of the different outlets and parts of journalism."
-Sophomore, Chloe Voet said, "it was very inspiring, and it was fun to see how far photography can take you in life. I particularly enjoyed the Pete Souza exhibit."
All in all the students thought it was very interesting and a fun day.
Article By: Zach Perring, MHS Web Design Class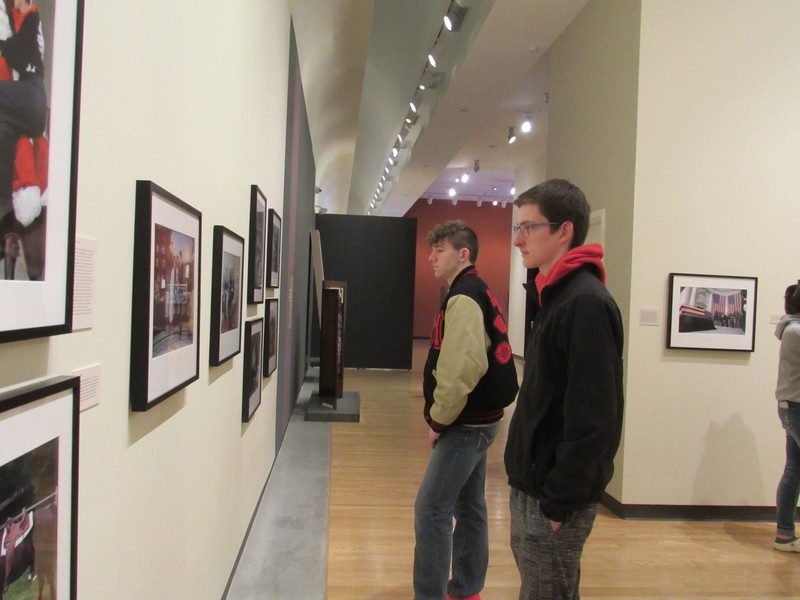 Above: Koby Schroeder and Gus Howard look at the Pet Souza exhibit.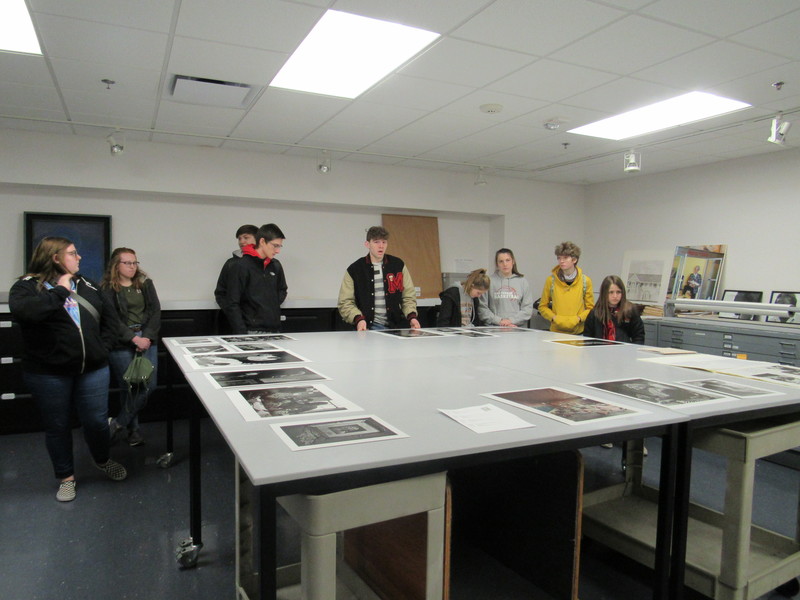 Above: Students looking at the Gordon Parks exhibit.
Above: Students checking out the school of journalism.