On Wednesday, March 6, 2019, the MHS KAY club held a blood drive.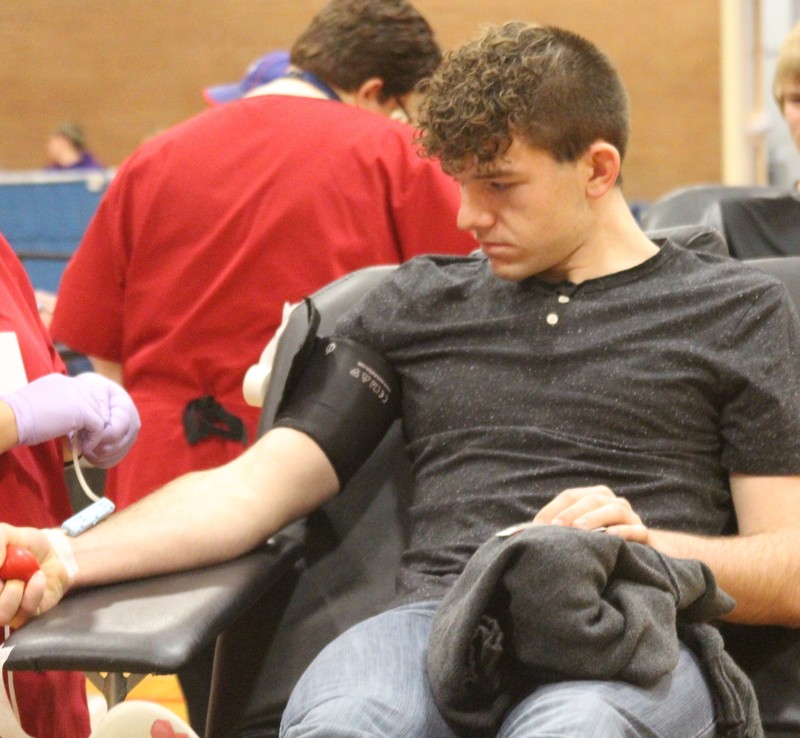 Above: Koby Schroeder about to give blood.
The KAY club has held a total of 39 blood drives. There is an average of 68 units per blood drive. There were 54 people, made up of students and staff, that donated from MHS. With everyone from the community and school, 57 units of blood were donated.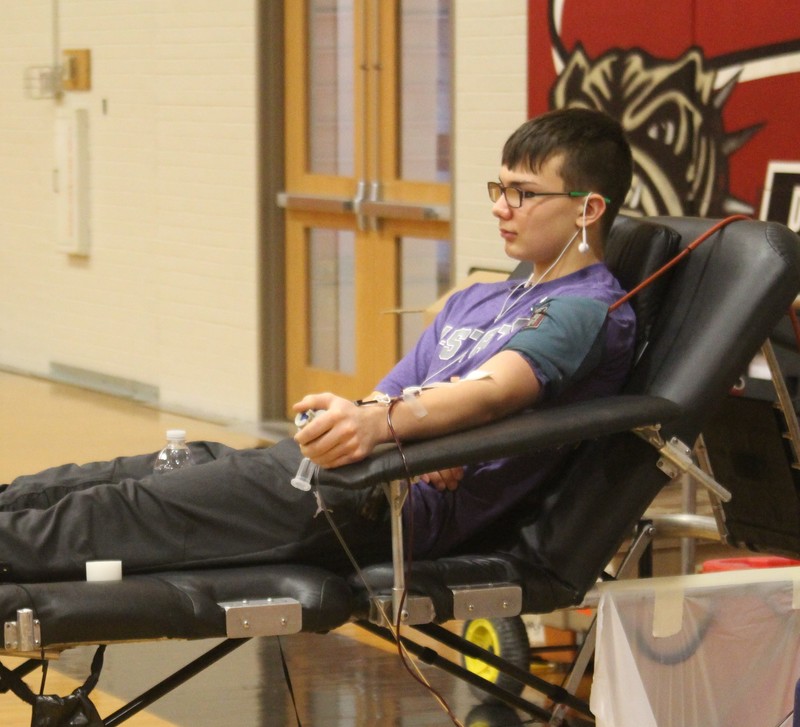 Above: Brant Kieffer giving two units of blood.
A unit of blood is needed every two seconds. With the 57 units donated, that will supply the country with 1 minute and 54 seconds of blood.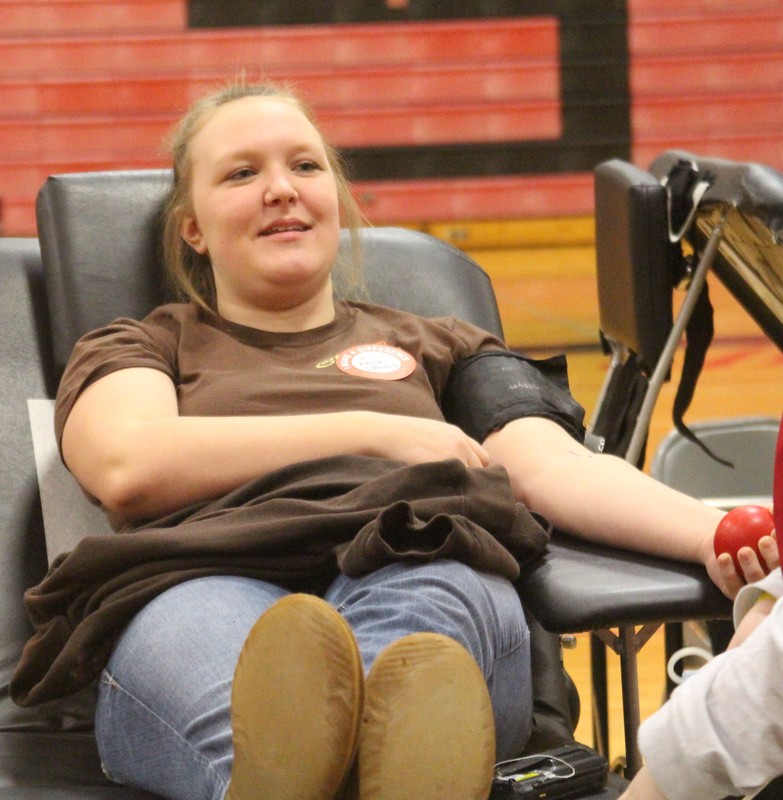 Above: Anna Cohorst giving blood
The next blood drive will be held at the Marshall County Agency on Aging Center on July 3, 2019 from 9:00 a.m. until 2:00 p.m. To be eligible to donate blood you must be 16 years of age or older.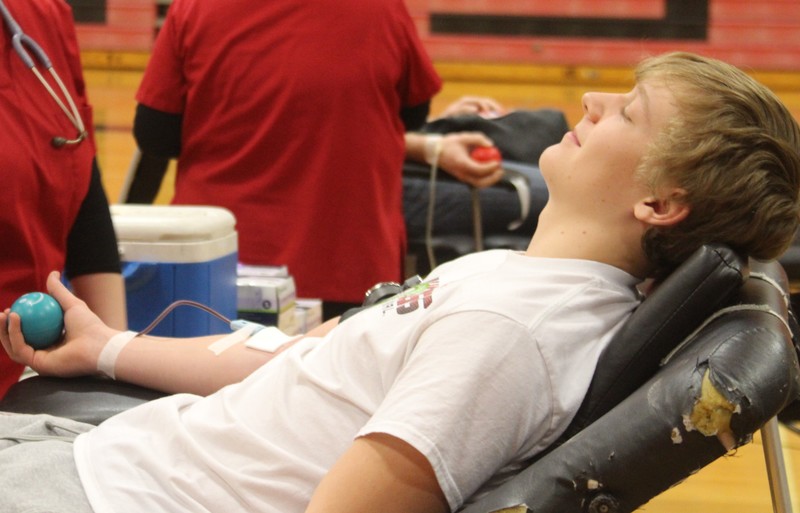 Above: Caden Brinegar giving blood.
Thank you to everyone who donated blood!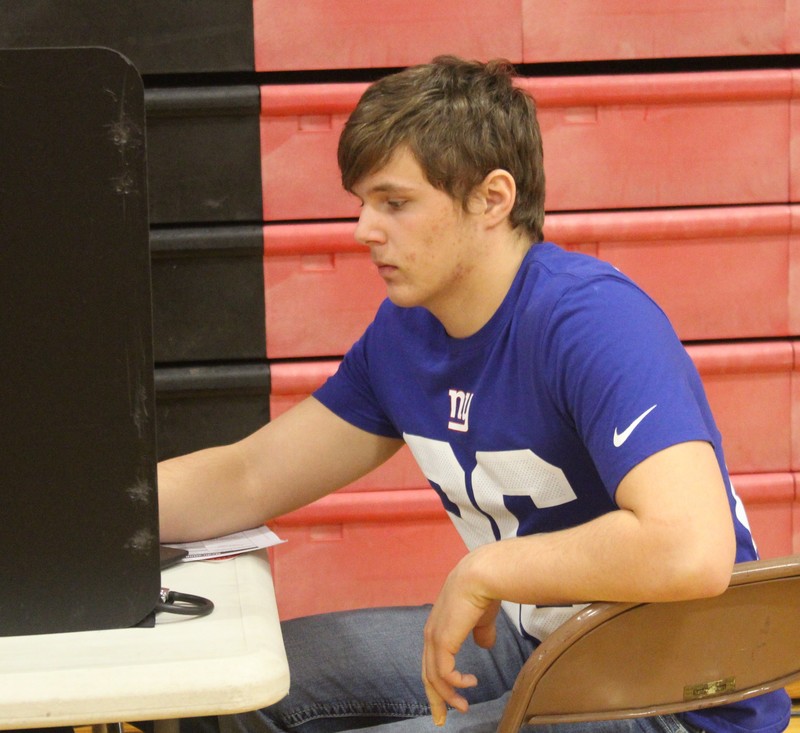 Above: Garron Champoux during the questioning process before being eligible to give blood.
Article by: MaKenna Scheele and Kayla Ingalls, MHS Web Design Class.