Below is the schedule we will be following on Feb. 6 @ Centralia: 4:00- 1/2 JV girls (main gym), followed by JV boys (main gym) 6:00- varsity girls (main gym) 6:00- C-team boys (sec. gym) 7:30- varsity boys ( main gym)

February is Career and Technical Education (CTE) month. CTE prepares students for a wide range of work, training and educational opportunities. It helps students develop real-world employability skills, connects students to workforce applications, promotes postsecondary degrees and certifications, and introduces students to industry partners. Marysville High School has eight CTE pathways, many CTE courses, and three Career and Technical Student Organizations (CTSO's). CTE courses are Business Essentials, Graphic Design, Consumer Education, Photography, Economics, Biology, Media Tech, Horticulture, Ag Mechanics, Robotics, and lots more. Our CTSO's are FBLA, FCCLA, and FFA. A big thank you to everyone for supporting CTE!


The high school basketball games at Centralia are on Monday 2/6 not Thursday 2/16.


ADJUSTED: Saturday's Thunder Classic tip times due to expected inclement weather...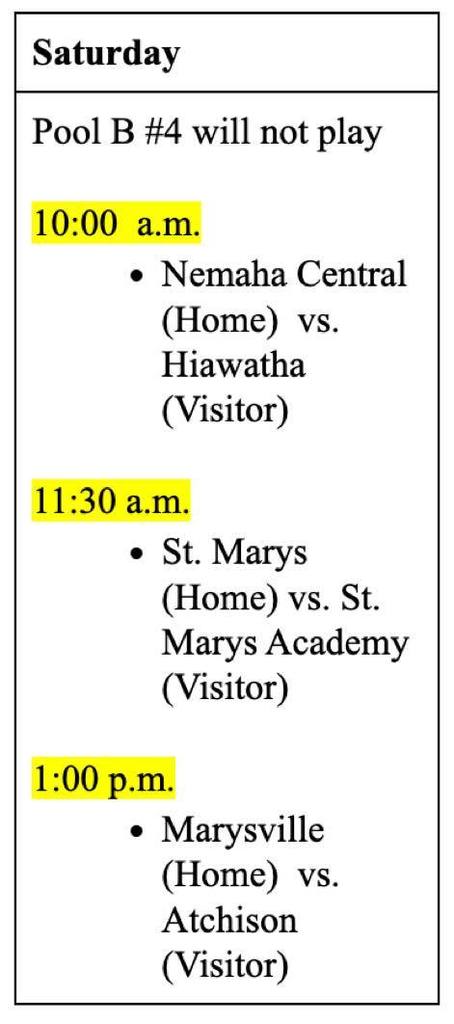 Come cheer on the girls tonight!!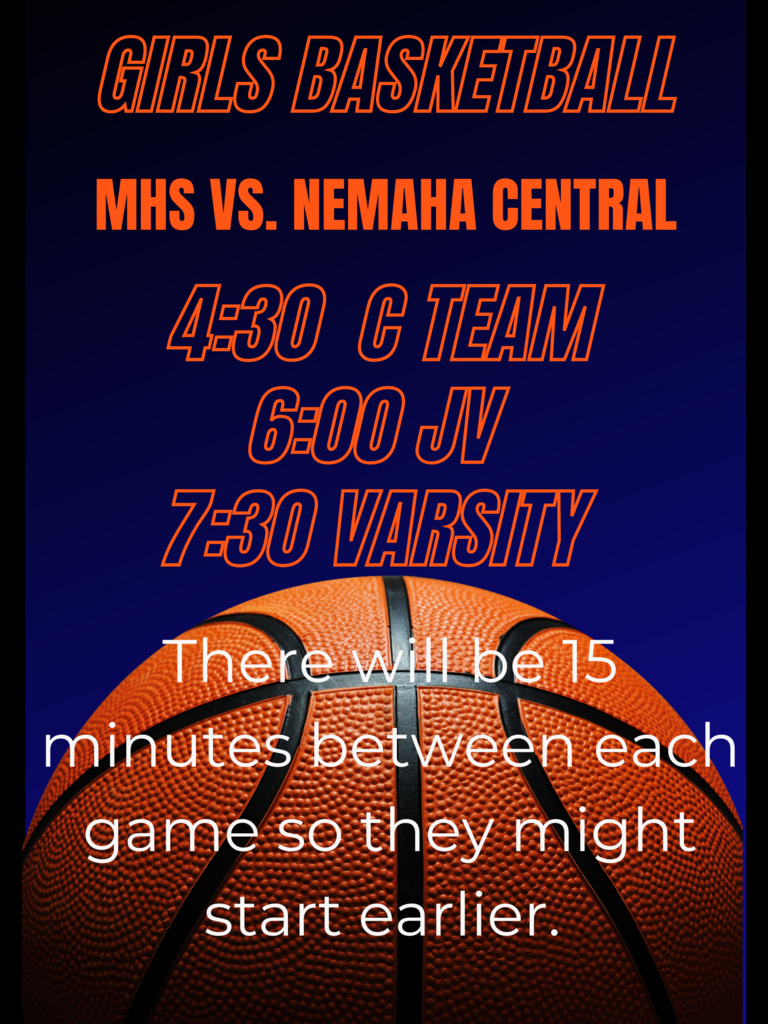 USD 364 - Marysville Schools will have a 2 hour late start today, January 19th. No morning Pre-K classes.


If you filled out a free/reduced application and qualified for free/reduced meals before August 8, 2022 and your child was enrolled in the 21-22 school year, you may be eligible for PEB-T Summer Benefits. If you already received your $391, please do not sign up again. The deadline is January 31, 2023. They will NOT accept anything after. Please go to the link
https://cssp.kees.ks.gov/
and select Apply for Benefits. If you have any questions when filling it out you would need to call DCF, 1-800-369-477, press #6.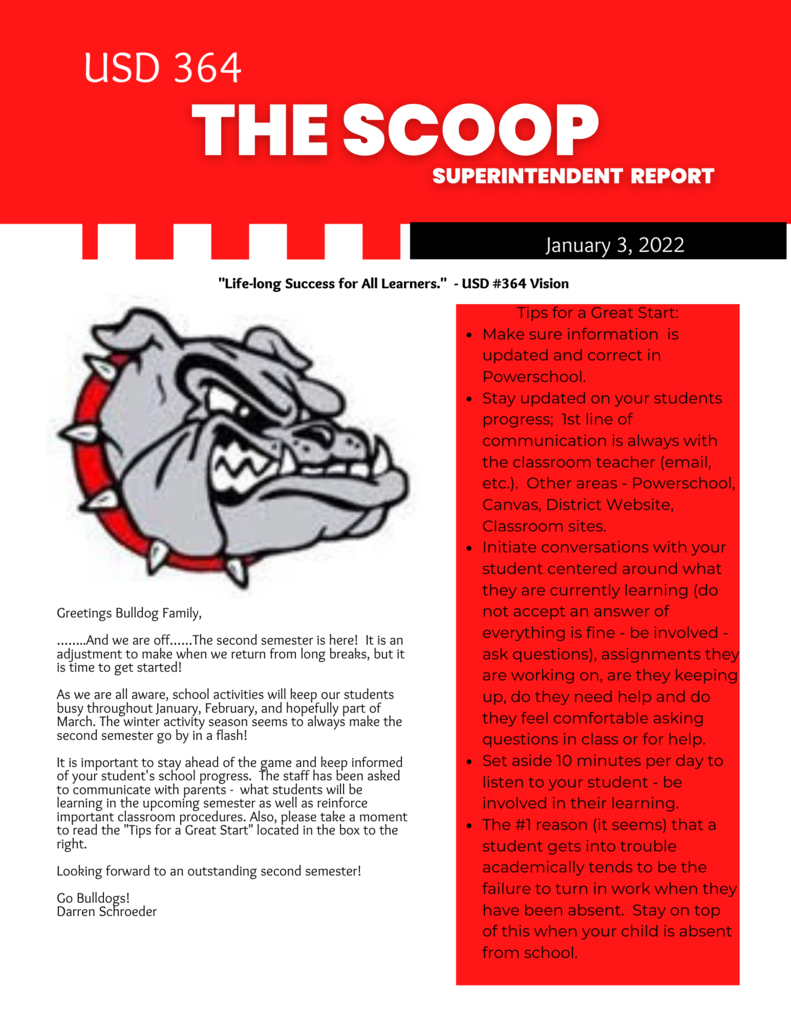 There will be a Junior High Boys Basketball parents meeting on Tuesday, 12/20 at 6:00 p.m. It will be in the Elementary Cafeteria.