Due to wet field conditions, the softball games with Sabetha have been cancelled tonight.

Due to the number of softball players going on the Band/Choir trip, the softball games v. Sabetha have been moved to Mon, Mar. 25. Games are in Marysville starting at 4:30.

USD 364 will open 2 hours late on Monday March 4th. There will be no breakfast and no morning preschool. We are still monitoring road conditions in the rural areas of the district and we may need to cancel school entirely depending on what we find tomorrow morning.

Due to the forecast for Saturday the Sub-State Championship games will moved up Girls Championship 2:00 and Boys Championship 3:30. Gates will open at 1:00.

Sub-State information for tonight. Lady Bulldogs play Pleasant Ridge at 6:00. Admission price $6 Adult/$5 Student. No Passes Accepted. Gate open at 5:00.

Due to influenza among the cast members, the MHS play has been postponed again. The one performance will be Monday, March 4 at 7:30 p.m.

Thank you to Big John, Dolph and George for doing all they can to get the ice cleared before tonight's game! They always go above and beyond to get this ready around the school. We are lucky to have them working here.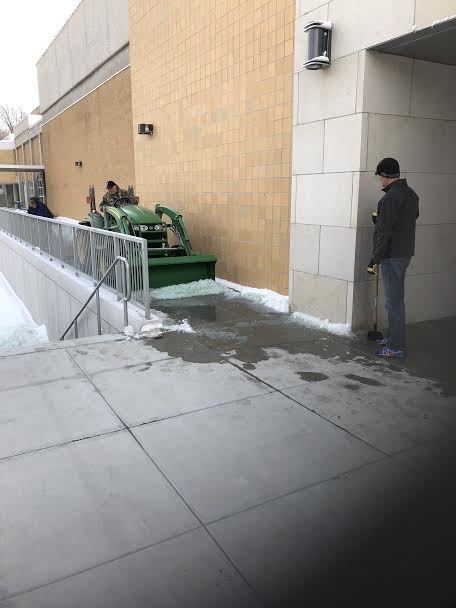 Information for Sub-State BB. Games Monday/Tuesday will tip-off at 7:00. Admission price is $6 Adult/$5 Student. NO PASSES ACCEPTED. Gate will open 1 hour before games.

The MHS Play has been posted to Wednesday, Feb. 27, beginning at 7:30 p.m. Plan to come and support the MHS drama students!

The MHS Forensics Tourney has been cancelled for Saturday, Feb. 23, 2019.

Due to the weather forecast and road conditions in the district, USD 364 schools will be closed on Wednesday February 20th. All offices will be closed as well. Be safe and stay warm!

The Basketball Games with Wamego tonight have been cancelled due to the forecast. There will be no make-up date. #BulldogPride

Due to the predicted weather tomorrow, the schedule for the basketball games with Wamego has been changed. The varsity girls and JV boys will start at 4:30 followed by varsity boys and JV girls. There will be no C games tomorrow night.

Due to forecast for Friday night in Chapman the HS BB games have been moved to Thursday Feb 14. 5:45 JV Boys-JV Girls to follow 6:00 Varsity Girls-Varsity Boys to follow. No C Team games.

Marysville Schools will have a 2 hour delay on Tuesday morning. Please drive safe.

No JH BB games at Concordia today. #BulldogPride

No school today due to weather. No activities or practice today.

Due to rapidly worsening road conditions, USD 364 - Marysville will be closed on Monday February 11th.

The KAY Unit Conference in Republic County for Monday has been moved to Tuesday.

Schedule for wrestling at Marysville on Friday. 5:00 Abilene vs Chapman, 6:30 Marysville vs Abilene. #BulldogPride